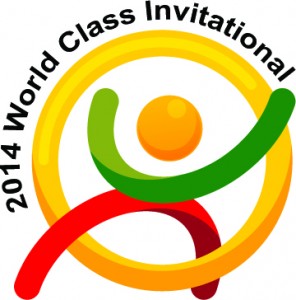 Siena's Address:
515 Loudon Road,
Loudonville, NY 12110-1462
If you have questions call us at 518-785-3481 or send an email

Albany Marriott
Our Host hotel is the Marriott and we have secured amazing room pricing of $94 plus applicable taxes for our competitors and their families. Contact us to learn more.
• Check-in: Thur Dec 11, 2014
• Check-out: Mon Dec 15, 2014
• Special rate available until:
Alicia Sacramone-Quinn will be our special guest at the meet on Saturday & Sunday!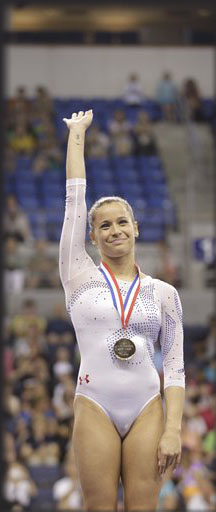 We have selected a venue that will allow a special spectators area to give you a totally different view of the meet.


Of course, the World Class Invitational will feature AAI equipment.
We will be giving out unique awards & Level 10 teams will have their chance to win prize money.
View 2014 WC Invitational Results
Watch the Time-Lapse Set-Up Video
World Class Invitational
December 12-14, 2014
All times are when open warmup starts. Please arrive prior to the posted time so the athlete is ready to begin on time
Session 1 Friday December 12th 4:30pm
GYM B
Level 4s From:
Aerials
Cartwheels
DC Stars
MTG
World Class
Session 2 Saturday December 13th 8:00am
GYM A
Level 9s from:
Aerials
DC Stars
Diamond
Excel
Gold Star
MCA
Mid Island
Revolutions
World Class
GYM B
Level 3s from
360
CNY
GTC
Gold Star
MTG
MCA
Revolutions
Cobra
Session 3 Saturday December 13th 12:30pm
GYM A
Level 9s from:
FGA
GMGC Huntington
GMGC Rocky Point
GTC
Galaxy
GYM B
Level 4s from:
360
ENA
CNY
GTC
Gold Star
MCA
Revolutions
Stepping Star
Tweeds
Cobra
Session 4 Saturday December 13th 5:00pm
GYM B
All Level 2s
Level 3s from:
ENA
Aerials
Cartwheels
DC Stars
Flach
Stepping Stars
Tweeds
Session 5 Sunday December 14th 8:00am
Session 6 Sunday December 14th 12:30pm
GYM A
All Platinum
All Diamonds
Session 7 Sunday December 14th 4:30pm
Located on the beautiful campus of Siena College in Loudonville, NY
Modified Capitol Cup
Level 2-10 Womens and All XCEL
AAI Equipment
Coaches Party
Unique Awards
Prize Money for Level 10 Competition