World Class Gymnastics of Latham & Clifton Park
Hall of Fame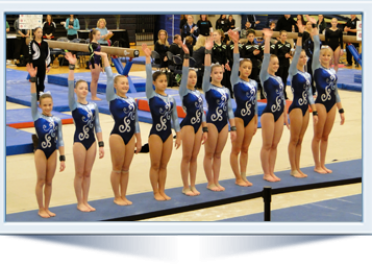 About World Class Gymnastics:
World Class Gymnastics Academy is one of the Northeast's premier gymnastics training facilities. We pride ourselves on our fully featured programs that contain everything from high level Junior Olympic national champions to classes for your just walking toddlers. Gymnastics is a exceptionally fun way to learn body awareness, strength and flexibility. Our two facilities located in
Latham
and
Clifton Park
offer learning opportunities available no where else in the Capital District. Fully featured gym areas, with equipment specifically designed for different size and level athletes, makes sure your gymnasts is learning in the best possible environment. This is an option unique to our facilities and is a benefit of having the largest spaces available for training.
As the gymnasts progress they have access to our peerless expert equipment including safety pits and in ground trampolines. All these facility benefits are overseen by our truly World Class staff. This staff includes 3 separate Junior Olympic Coaches of the Year, a NCAA coach of the year, the director of New York State Gymnastics, former national team members and numerous USA Gymnastics and NCAA National Champions and All-Americans. Come join one of our World Class gyms and see for yourself how no one else in the Capital District compares for your beginning athlete to your future Olympians! Check out our hall of fame and see the dozens of World Class alum that have gone on to NCAA gymnastics.